CONTACT
---

Email:
spencer@tpg.com.au
Address:
251 Stirling Street, Perth WA 6000
(BY APPOINTMENT ONLY)

PO Box 8081
Perth Business Centre WA 6000
Our Private Investigator Licence Number is 1A22115
Alpha Investigation Services provides professional private investigation services in surveillance, infidelity, internet scams, background checks, missing persons, sexual abuse, computer fraud and more.
PET SEARCH
Pets are very dear to us, and it can be heart breaking once they go missing. We will help to find them and reunite them with you. In many of the cases we have investigated, pets were stolen by people known to the owner.
In the most serious cases, pure breeds and show dogs are often taken and sold to other people for monetary gains, especially if they are worth a lot of money.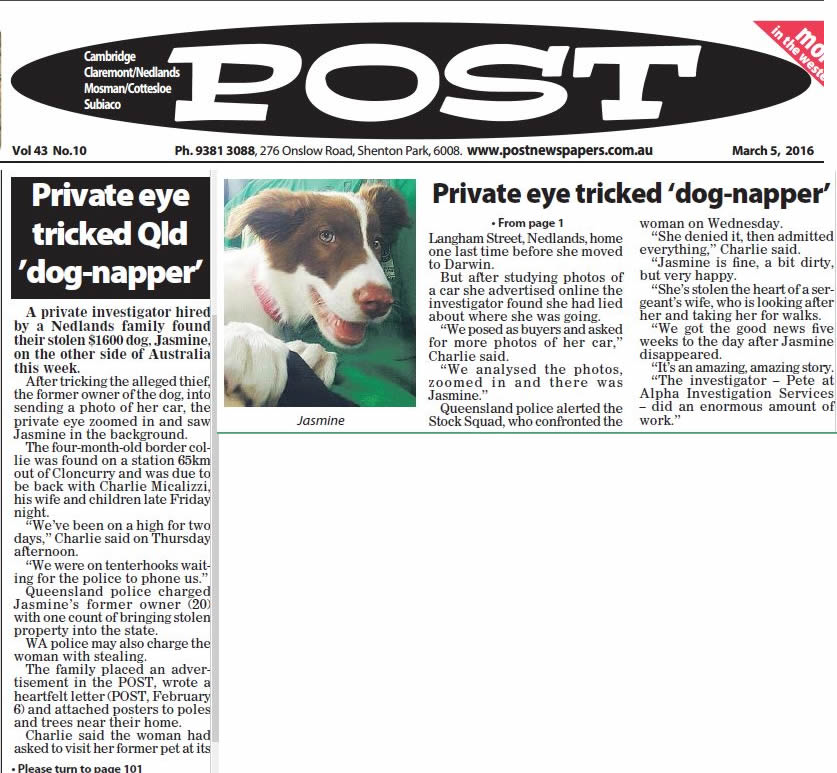 click for larger image...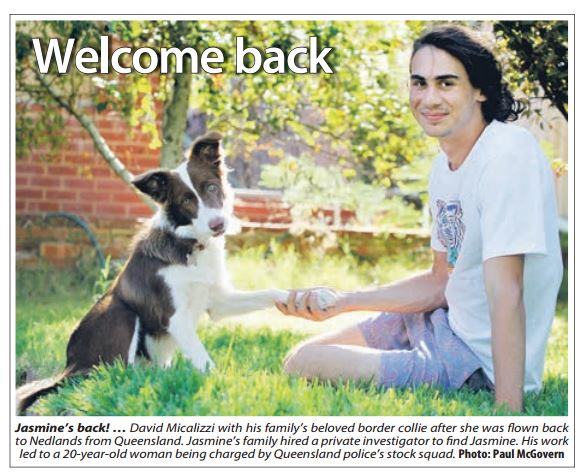 click for larger image...